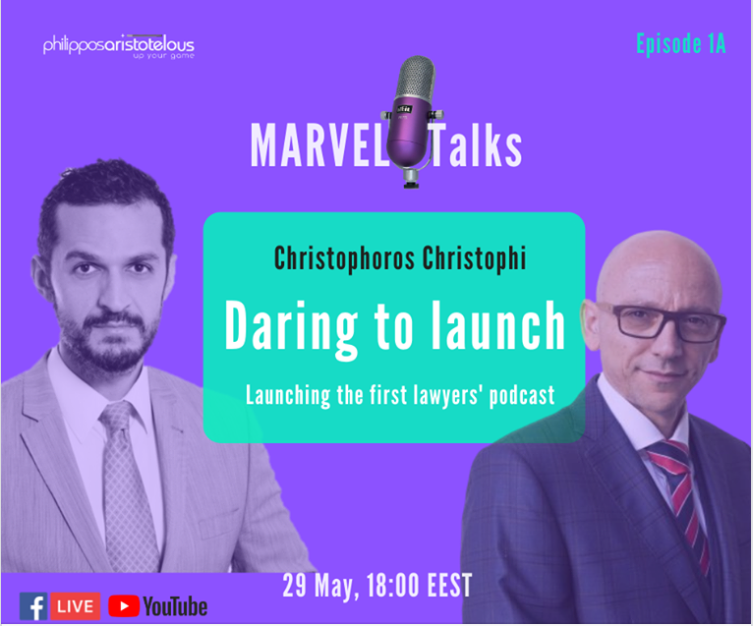 I had a great discussion with my friend, former coach and now coach Philippos Aristotelous.
Honoured to be his first guest on Marvel Talks , a new Podcast series that Philippos launched very recently.
I talked about LegalMatters, the idea behind it and how it started.
We also discussed about the Podcasting scene in Cyprus. How to start a podcast, the tools needed , the media in Cyprus and much more!.
This Podcast is available in audio format on iTunes, Spotify and Podbean.
You can follow Philippos on Facebook and Linkedin.
👉https://www.facebook.com/aristotelous...
👉https://www.linkedin.com/in/philippos...