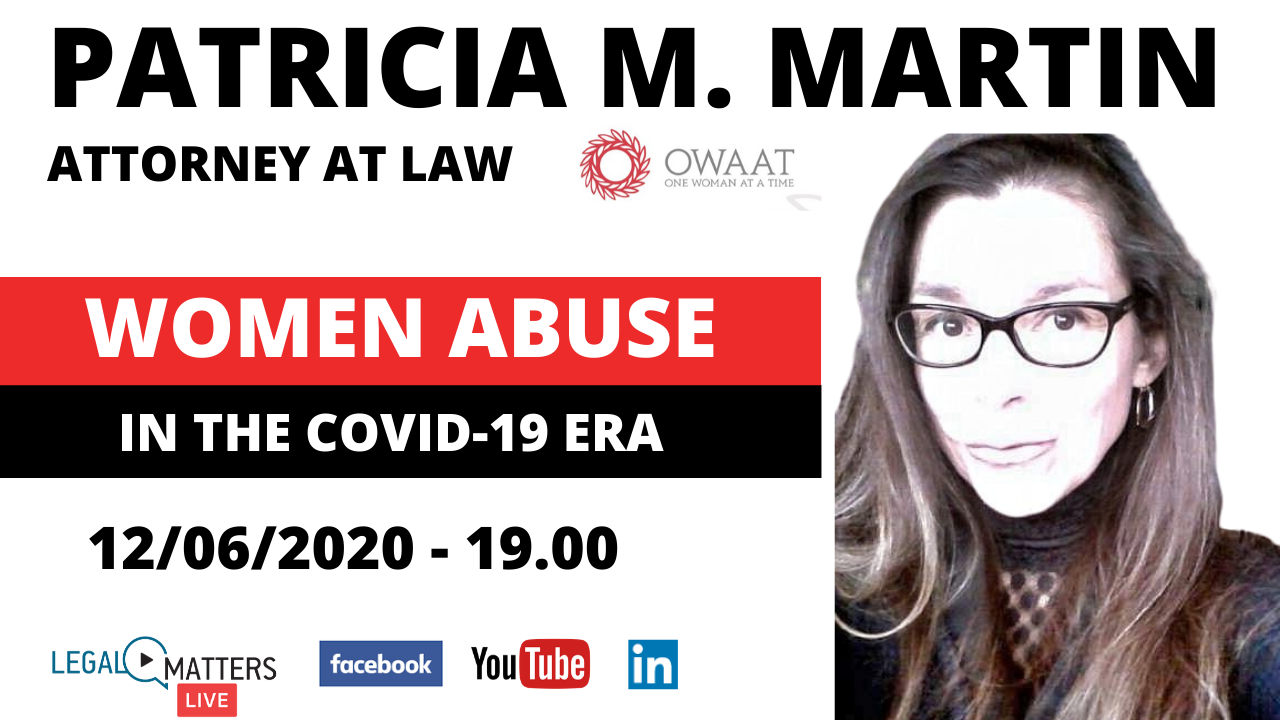 Patricia M. Martin is a US Attorney that had the opportunity to visit Cyprus as a U.S. Fulbright Scholar between August 2014 to May 2015. During her tenure in Cyprus she worked with the University of Nicosia to implement the ONE WOMAN AT A TIME (OWAAT) project.
OWAAT is an informative internet platform aimed to educate and empower abused women and women that are victims of violence to become self-represented civil litigant claimants for emergency protections to prevent violations of their human right to privacy.
Patricia also created and launched the first "Zero Tolerance of Abuse Against Women" National Campaign, and the international virtual blueprint for abused women to self-help.
In the Podcast we discuss interesting topics and issues including:
Patricia's ties with Cyprus,
the right to "no contact" ,
the need for a system where abused women can have easy and quick access to court protection,
the OWAAT project,
the mentality of the Cyprus legal system as regards women rights and prevention of the abuse of women,
the Instabul Convention and why Patricia considers it as a "Bible" as regards women rights,
the current situation in the US.
You can connect with Patricia on Facebook and Linkedin here:
https://www.facebook.com/pmmartinlaw
https://www.linkedin.com/in/patricia-m-martin-attorney-at-law-p-c-2a495866/